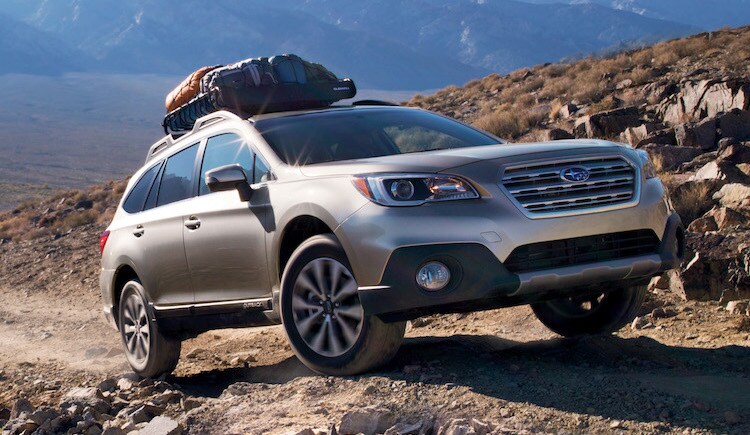 Subaru of America, Inc. has determined that a defect, which relates to motor vehicle safety, exists on certain 2016-2017 Legacy and Outback Vehicles. The safety of our customers is our number one priority and Subaru of America is taking every measure to correct this situation as quickly and safely as possible while reducing inconvenience to our customers.

Essentially, the steering column in affected vehicles may not have been manufactured to specification. To remedy this condition, it is necessary to inspect the lot number of the steering column. If the vehicle contains a steering column with one of the affected lot numbers, the steering column must be replaced. As far as the inspections, we will either arrange for one of our technicians to come to you to inspect your car or we will make arrangements to have it towed at our expense to our retailer facility for inspection. If the vehicle is determined to be safe by the technician's inspection, then you can safely drive the vehicle.
However, if our inspection determines that the car requires repair, and it has not already been towed to our facility, we will make arrangements to have it towed there at our expense. Until your car has been repaired, you will be provided with a free loaner car.

As an update to our Roadside Assistance Program policy, we will cover towing charges to the closest retailer or to the selling retailer. Likewise, if Subaru's Roadside Assistance program is not used for the towing, we will pick up the costs to the closest retailer or the selling retailer, depending on the customer's preference.
Subaru of America's parts facility has extended its hours and will work through the weekend to keep the parts shipments flowing. We will have delivered at least 26,000 steering columns to retailers by Friday May 27.

This will cover more than 100% of sold vehicles plus approximately 80% of the estimated total vehicles needing repair parts. Because of the severe demand on rental cars, we will immediately cover the costs of a rental from an outside agency at up to 50.00 per day for as long as it takes to repair the customer's vehicle. We apologize for this situation and we understand the disruption it brings to your business and the concerns it creates for our valued customers.

We would like to extend an apology for these recent problems that have occurred and are working hard to fix them.

Please give us a call at (888)770-0910 or fill out the form to the right for more information.


Make an Inquiry
Showroom Hours
Monday

09:00am - 09:00pm

Tuesday

09:00am - 09:00pm

Wednesday

09:00am - 06:00pm

Thursday

Closed, Happy Thanksgiving

Friday

09:00am - 08:00pm

Saturday

09:00am - 06:00pm

Sunday

12:00pm - 05:00pm